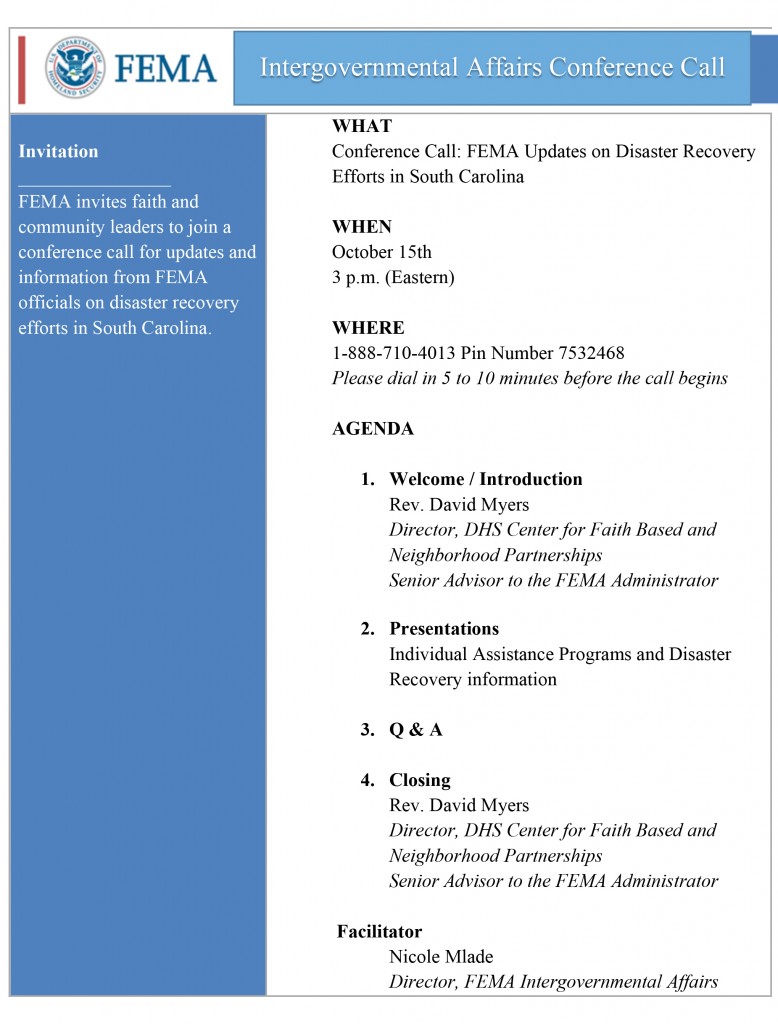 As always, please feel free to share this advisory with any Faith-Based and Community groups who could benefit from this information.
If you know of anyone affected by the recent flooding, please feel free to share the FEMA disaster assistance line 1-800-621-FEMA (3362) or 800-462-7585(TTY/TDD).
If you have questions about this call, please feel free to contact FEMA's Intergovernmental Affairs Division at (202) 646-3444 or at FEMA-IGA@fema.dhs.gov.
This conference call is not open to the media.  Media inquiries should be submitted to FEMA-News-Desk@fema.dhs.gov or by calling 202-646-3272.